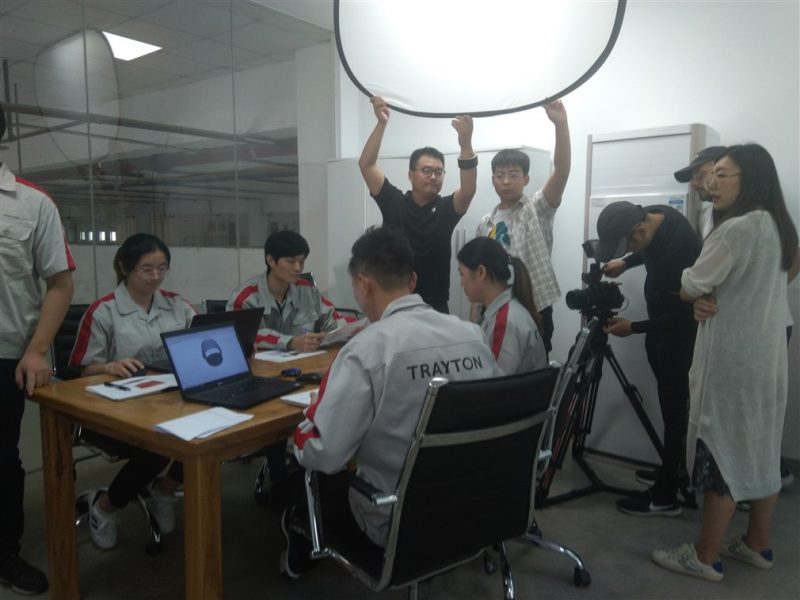 Looking for China Corporate Video Services? We were lucky to help Trayton sofa to produce their new corporate video. This time we tried something a little bit different, helping the public to get an inside of who they are and why Trayton is great with what they do.
Check out more of our work here. Feel free to contact us if you have any questions:
Please take a look at our previous corporate video work.
Trayton Group specialize in producing quality and comfortable sofas, we were very happy to meet with the creator Simon Lichtenberg and hear his story, and eventually made this video with them.
If you are planning your next corporate video, feel free to get in touch and we are more than happy to contribute.
About us:
Established in 2012, [SIC] is crowning acheivement of a 15 year production partnership between Clark Wang and Matt Clarke (no relation). We set up Shoot in China to utilise our knowledge and experience of video production in China to provide a higher quality, better value service for international clients.
Over the last decade we've delivered more than 1600 projects ranging from high end TVC's, film and documentary shoots to simple one day shoots, equipment rentals and logistical support for visiting crews.
As a boutique production house we've cultivated a high quality bilingual crew, equipment and logistics network to ensure that filming in China is a smooth process with outstanding results.
[SIC] is proud to be the Chinese member of the International Quorum of Motion Picture Producers.